We have extensive experience working at the forefront of mobility, from conventional aircraft through to electric vehicles, drones and space travel
In recent years, we have been working with clients who are at the leading edge of developing disruptive mobility technologies to tackle climate change and improve way of life. Our mission is simple, we want to enable the development of technologies to make the world a better place for everyone.
With a unique understanding of the vehicular, environmental, regulatory, and business factors that ultimately determine success, we enable organisations to reach their full potential by building high-performance teams. From electric vehicles and delivery drones delivering critical medical aid to Mars landers, we support the most exciting projects out there.
Given our deep routed understanding of airborne technologies and the complexity behind certification, we are honored to bring this expertise to some of the most exciting & disruptive companies in the world. The world of aerospace has never been more exciting and we are working with the companies that are genuinely developing products to change the world. From tackling arguably the single biggest polluter of CO2 in the world to developing autonomous delivery drones to making flying taxis. In our opinion it doesn't get much cooler than that!
eVTOL & UAM (urban air mobility)
Electric aircraft
Electric & hydrogen powertrains
Battery development
UAVs & drones for good
The world is changing as e-Mobility becomes increasingly prevalent. E-mobility encompasses the use of fully electric, conventional hybrid, plug-in hybrid as well as hydrogen-fuelled vehicles. These vehicles (from cars and buses to scooters) are fully or partially driven electrically, have a means of storing energy on board, and obtain their energy mainly from the power grid.
Electric vehicles
Infrastructure
Focusing on space as it becomes more commercialised and more sustainable, our clients come from a range of angles, ranging from satellites for connectivity, space exploration, reusable rockets & green propulsion systems to leaders in orbital debris removal. Our focus is largely around supporting clients looking to solve the key technical challenges enabling sustainable and safe access to space.
Satellites
Space travel
Exploration
Space avionics
Focusing on aircraft level development we understand the unique and complex challenges with getting any aircraft or product certified. We work with airplane & helicopter manufacturers as well as with equipment manufacturers, integrators & operators.
Fixed and rotary wing aircraft development
Special mission aircraft & customization
Defence & military
Avionic equipment
MRO, leasing & operations
Finding the leaders who can shape organisations and build better futures.
C-Suite / Executive
Director & VP
Senior Management
Building technical teams who design, develop & certify highly complex airborne technologies. We understand the deeply technical nature of the skills we recruit and our consultants specialise in key disciplines.
Mechanical Engineering
Electrical Systems
Electronics & Hardware
Software Engineering
Autonomy & AI
Battery & Fuel Cell Development
Safety & Certification
Systems Engineering
Flight Sciences
Flight Testing
Quality
Supply Chain
Project & Programmes
Manufacturing
MRO
"The speed and quality of our organisation growth has been key to our overall business success and our RPO partnership with Strativ has enabled this"

Lawrence Blakeley

Head of Powertrain, Vertical Aerospace
"Amazing ability to match demands and skills. Wholeheartedly recommend"

Luigi Moretti

Chief Engineer, Lilium
"A natural ability to fill seemingly impossible roles!"

Bhavesh Mandalia

Former GM Boeing
"Strativ to us are not a service provider but they are a true partner to our business. They are part of our growth and we share a joint vision as for the future."

Gordon Ryan

COO, Eirtech
We work alongside world-leading companies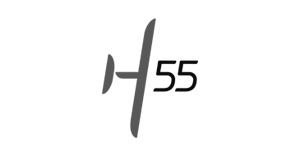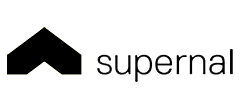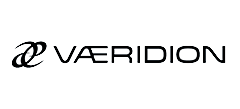 eVTOL RPO
Our RPO with a leading player in the eVTOL world sees us managing the entire process from job creation through to writing the contracts and managing resignations. We have grown their business from circa 40 to over 120 people in just over 18 months, recruiting roles in departments from Flight Physics to IT & Operations.