With cloud adoption, the move to 5G and a rapidly evolving threat landscape, we enable organisations to identify, hire and retain leading talent to build, scale and secure their systems.
Our specialist team work with vendors impacting the world through their secure software and infrastructure, key partners who assist in taking this technology to markets and organisations adopting the latest technology to improve business performance, customer experience and secure their data.
We have demonstrated experience placing critical one-off hires, deploying teams for urgent projects, through to scaling entire organisations.
Our mission is to help build a more secure world. With security a key element for all modern organisations, a specialist approach is required to overcome skills shortages and ensure our clients have access to the deepest networks within each security niche. At Strativ, consultants specialise in the following areas:
Identity / privileged access management
Application & cloud security
Governance, risk & compliance (GRC)
Offensive & defensive security
Emerging technologies
IT / OT
We have significant experience supporting the IT infrastructure ecosystem. From critical data centre infrastructure, storage, networking and security solutions to the Facilities and hosts themselves. We are partnering some of the world's leading innovators in these segments helping support new developments in Edge, Cloud and 5G infrastructure.
Cloud infrastructure
Data centres
Networking & unified communications
Finding the leaders that will change the world.
Executive & C-Suite
Director / VP Level
Senior Management
Scaling teams who sell, consult, design, build and manage bleeding edge technology deployments. We understand the highly regulated markets we operate in and the necessity for deep technical foundations of the skills we recruit for.
Sales, Pre-Sales and Customer Success
Architecture
Engineering
Consultancy
Business Analysis
We work alongside world-leading companies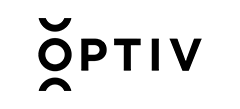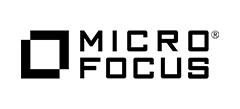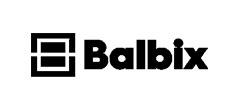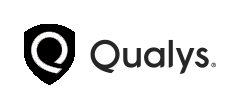 Cloud security CRO
Supporting a multi-billion dollar cloud security client, we were tasked to source a new CRO (Chief Revenue Officer) responsible for a $500M+ P&L. As a Gartner MQ Leader, this was a critical role to maintain their status and enable future growth plans in to new markets. With this being the first global CRO hire this client had made in it's 20+ year journey, part of our service included networking, talent mapping and salary benchmarking candidates who meet profile requirements. At this level of seniority, our network of Senior leaders within Security disciplines was critical in providing direct access to an otherwise inaccessible talent pool.
Exclusive project partnership – data centres
We are exclusively partnered with a leading data centre design & build organisation to handle all recruitment across EMEA. In many cases these are new locations for the client, with no existing footprint in the country. This significant growth was driven by huge demand from a number of their hyperscale clients. Within a 6 month timeframe, we placed 20+ people across 6 countries. Roles placed include both technical and commercial and include design engineers, construction directors, site ops directors, security managers, facilities engineers and commercial teams.